Ignite the Nites Car Show
August 13, 2020

-

August 16, 2020
Event Navigation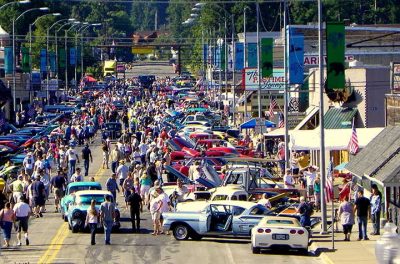 2020 Show Hours and Event Schedule
Thursday, August 13
High Stakes Poker Run with 100% payout. Register and start at the Mint Bar 4:00pm located at 110 Mineral Avenue. End at the Switchback Bar & Grill 7:00pm located at 485 Hwy 2 West. Live music to follow performed by the Copper Mountain Band from 8:00pm – 12:00pm. Visit their website.
Friday, August 14
 Selfie Scavenger Hunt (NEW!)

2 PM – 7 PM | $5/person | Sign up at the Igniter's Registration table on Mineral Ave.

Car Show Registration

 3 PM – 7:30 PM | Igniter's registration table on Mineral Avenue. (No late entries will be accepted)

Friday Night Cruise

6 PM – 9 PM | Mineral Ave.

Neon Lights & Flame Throwers
Live Music & Street Dance

9 PM | 2nd Street and Mineral Avenue.
Saturday, August 15
Car Show Registration

8 AM – 12 PM | Igniter's registration table on Mineral Avenue.

Car Show

9 AM – 3 PM | Mineral Avenue.

Poker Walk

10 AM – 1 PM | $5 per hand | Igniter's registration table on Mineral Avenue.

Flashback to the 50's – Hollywood Glamour Pin-Up Girl & Wild Rockabilly Costume Contests (NEW!)

1 PM |  Register at DJ's booth on 6th Street next to Sears Hometown.

Awards Ceremony & Pedal Car Drawing
Burnout Contest

5 PM | Millpond Motocross Park | Follow sign across from Saverite South (33934 US Hwy 2).
---
Friday Night Cruise Rules
(NEW) NO BURNOUTS, NO EXCESSIVE SPEED, NO EXCEPTIONS!

 We appreciate horsepower as much as anyone, but a crowded Mineral Avenue is not the safest place to do this.

(NEW)

 If you chose to lay down some rubber, you will be immediately disqualified and ejected from the cruise entirely.
Open containers of alcohol are strictly prohibited in cars that are cruising.
We recognize that cruising has been an important part of our car show and more importantly, our heritage. To honor this tradition, we have implemented changes with one goal in mind – for this to be a fun, safe, family-friendly community event where we can all enjoy cruising and spending the evening along Mineral Avenue. In order for this to be a successful event and for future Friday Night Cruise nights to be considered, we need everyone's cooperation to make sure all rules are followed and everyone stays safe.
Saturday Car Show Etiquette
NO PETS ALLOWED → LEASHED OR UNLEASHED.
No bicycles or skateboards.